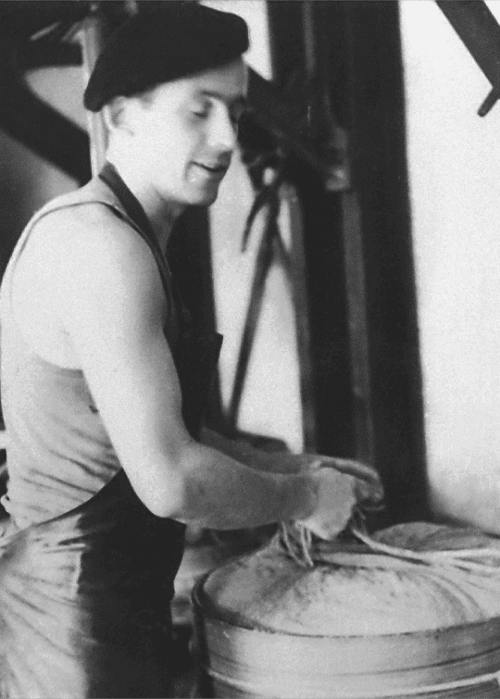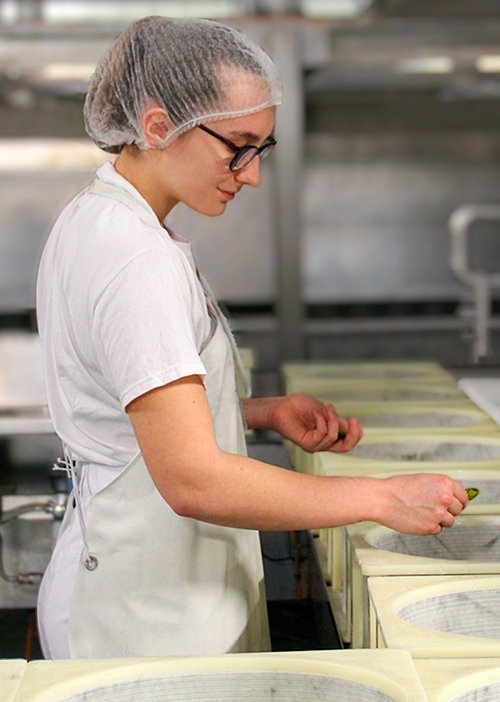 Over 50 years of cheese-based passion
and expertise.
Since 1965, the year of its founding, Jean Perrin has passed on his passion and love for the cheese-making tradition. Our product ranges are developed to reflect this heritage and the unique skills of the profession. A creator of flavours, our company has successfully adapted and innovated whilst remaining loyal to its original values.



We share, with each of you, strong social values.
Our teams are managed and motivated to encourage ongoing progress. Our company glossary includes lots of flavour-related terms, but we have also added the words "Sharing", "Skill" and "Communication" to earn your trust and ensure your satisfaction.
Company founded
by Jean Perrin and his wife.

Start of Morbier production.
Production of the first raclette wheel.
Launch of an
organically-certified range.

The morbier becomes an AOP
(Appellation d'Origine Protégée -
Protected Designation of Origin).

Collaboration with farmers to develop
a Bleu-Blanc-Rouge "Cheese" sector.

Implementation of an environmental quality standard ISO140001 and a Food Security Management System

IFS BRC.
Launch of the CSR programme.
Creation of the range
Cheese for Raclette meals "Façon Lingotin".